Inspired by the lofty trees of the forest,
Consisting of 4 parts, 3 sitting units and 1 coffee table,
Silva is easily assembled and ready for use by following the instructions.
Allowing you to spend a long time outdoors with its comfortable seating,
Silva can be
used easily even in narrow spaces with its minimal
dimensions.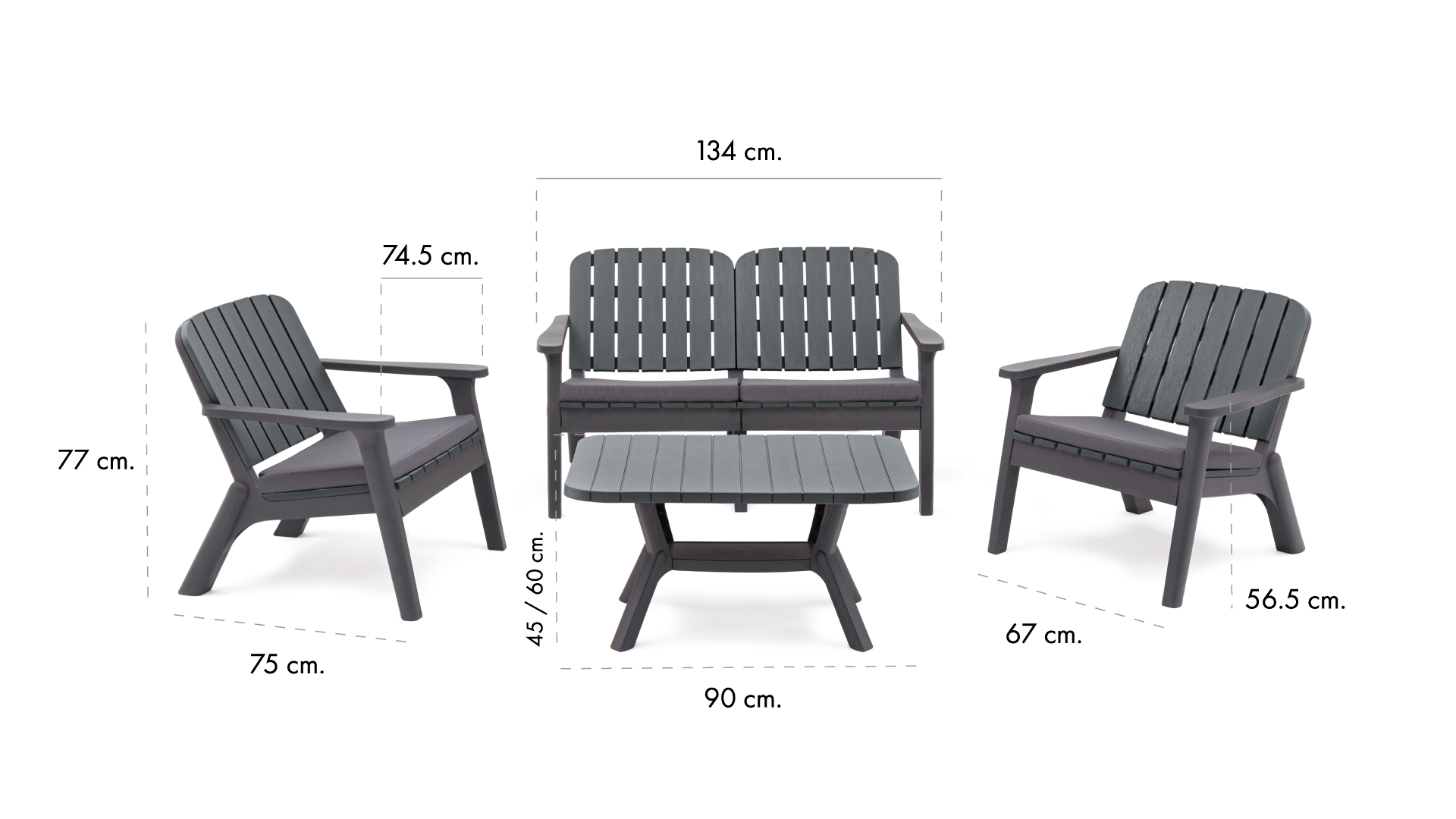 The warmth provided by the wood-like surface texture and the ease of use provided by the polypropylene material came together.